The Fayetteville Tigers punched their ticket to the Elite Eight in the Tennessee Secondary School Athletic Association 1A Playoffs by defeating the Dresden Lions 28-13.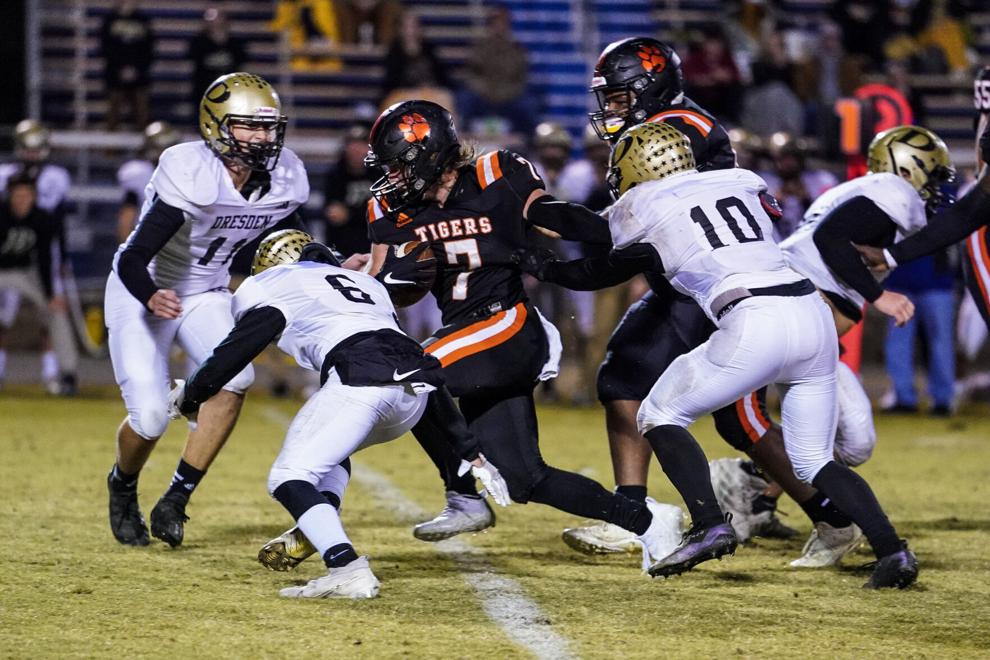 Dresden came into Tiger Hill looking to test the toughness of the Tigers. The Lions have relied on a strong running game all season. Dresden looked to keep the game close and then wear down Fayetteville in the fourth quarter and get the win late.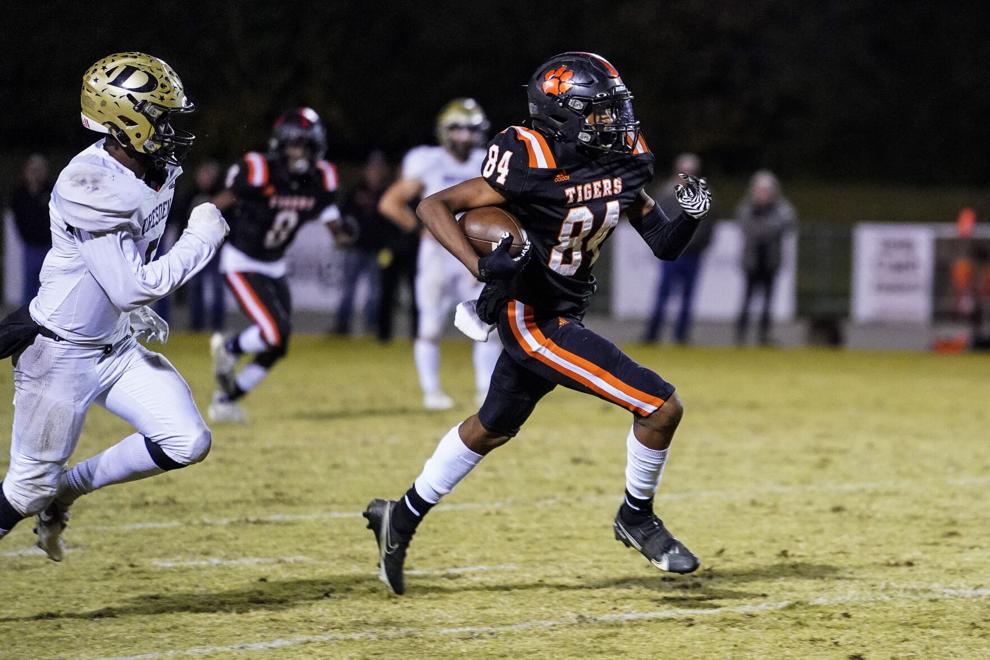 However, the Tigers defense answered the toughness question as they dominated the line of scrimmage. Dresden couldn't run and when they tried to pass, the Lions were under constant pressure from the Fayetteville defensive front.
Fayetteville struck early against the Lions. Jaterious Derrick took the opening kickoff back to the Dresden 5-yard line. Aljarea Johnson punched it in a couple plays later and Fayetteville led 6-0. Dresden went three and out on their possession and had to punt. The Tigers fumbled the punt and gave the Lions good field position. Dresden ran a trick play and took a 7-6 lead. The first quarter ended with Dresden in the lead 7-6.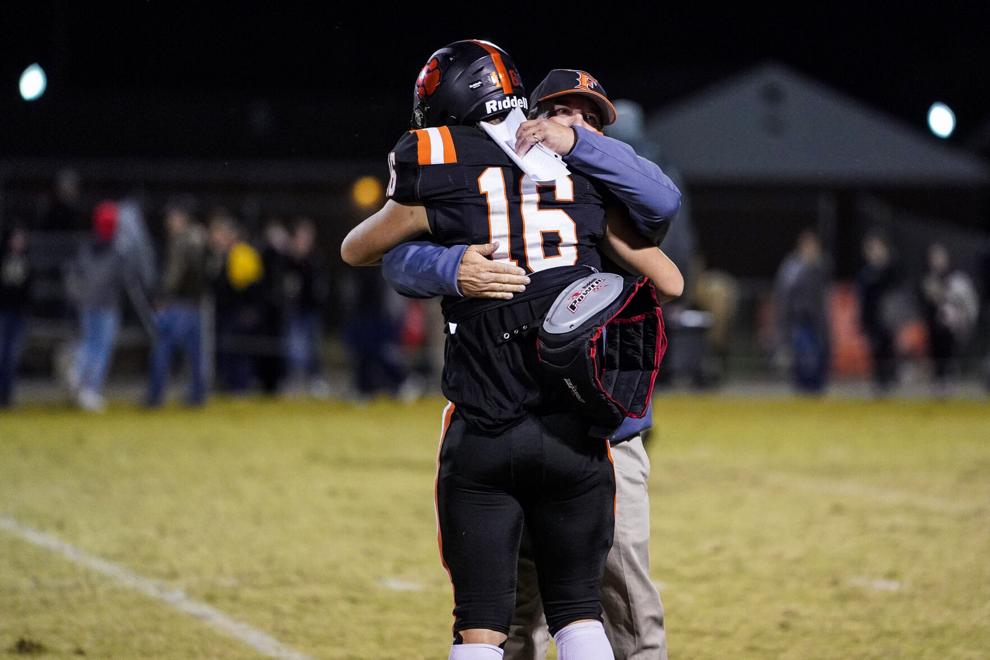 Graham Pace scored from 1 yard out for Fayetteville as they took the lead back 14-7, early in the second quarter. The Tigers dominated the rest of the quarter with their defense.
Fayetteville scored on the last play of the half. Sam Holdmeyer found Isaiah Thomison from 11 yards out for the touchdown reception and the Tigers took a 21-7 lead into the half.
The teams swapped punts for most of the third quarter. Holdmeyer found Corian Cash, who made a highlight catch, for a touchdown from 54 yards out, making the score 28-7 Fayetteville halfway through the fourth quarter. Dresden added a touchdown run on the last play of the game as Coach Kenny Morson had substituted heavily with the game in control.
Kentius Henderson led the defense with two interceptions. He has had three interceptions
in the first two playoff games.
"Great win tonight, it was a tough game," Coach Morson said. "Dresden came to play. Our guys were very resilient and fought hard to move on. Our defense, they played lights out. Offensively we made some big-time plays. (I'm) really proud of our Tigers!" 
Fayetteville can now turn their attention to the No. 2-ranked team in the state as the McKenzie Rebels come calling. McKenzie defeated Cornersville, 28-0, to earn the right to visit Tiger Hill.
Coach Morson knew that if his Tigers kept winning these two teams would cross paths but he and his staff will be ready.
McKenzie certainly believes they have the team to beat the defending state champions in their own backyard. The Tigers have heard this before. To quote the legendary heavyweight boxer Mike Tyson, "Everyone has a plan until they get punched in the mouth." Some might think it's time to get the popcorn ready for this matchup.