Lincoln County's first four opponents this season have posted a combined 9-3 record between them, a tough season start for a young Falcons team.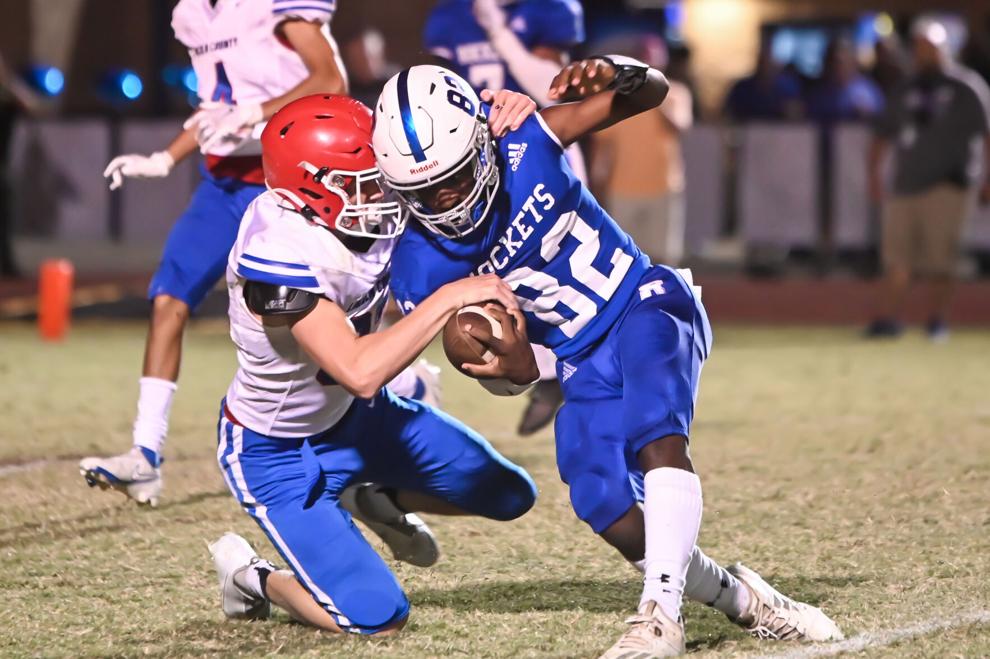 The Falcons have been recently battling injuries and illness. Nine starters from the first game of the season missed the game against the Rockvale Rockets this past Friday.
On Friday night, Lincoln County — playing their second 6A team this season — showed some fight on the road against the home-standing Rockets before falling to Rockvale 54-19.
Rockvale struck first with 5:21 to go in the first quarter, then added another score late in the first quarter to extend their lead to 14-0.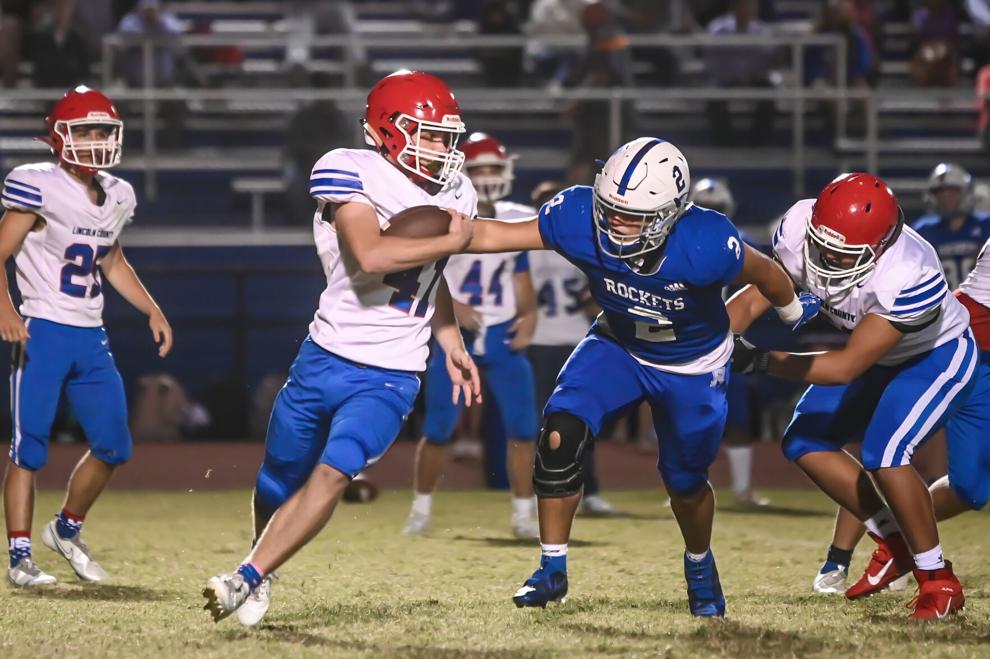 With the Falcons being down 14-0 on the road early and facing a lot of adversity, they didn't fold. Instead, they fought back, led by two catches by Carson Jean thrown from quarterback Hunter Hammons. The last catch was a 19-yard touchdown score that cut the lead to 14-6 after the failed two-point conversion.
Lincoln County then executed a successful onside kick that caught the Rockets off guard. Ben Davis took it in from 7 yards out a few plays later, and with a missed two-point conversion, the score was trimmed to 14-12. The play seemed to wake up the 6A Rockets. Rockvale leaned on their run game and started to wear down the depleted Falcons for the rest of the half adding three more scores and taking a 33-12 halftime lead into the locker room.
The second half was more of the same as Rockvale increased their lead.
Lincoln County did have a nice drive late capped off by an Anthony Knight touchdown run.
The Falcons were led on defense by Logan Carter with six tackles and Erwin Lopez with four and half tackles.
Rockvale had 210 yards rushing and 244 yards passing for 454 yards total offense. Lincoln County had 87 yards rushing and 72 yards passing for 159 yards total offense.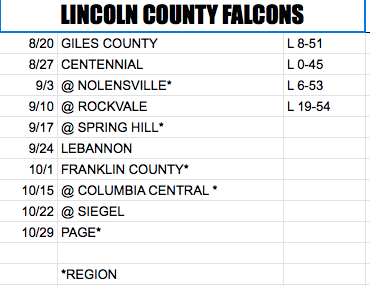 The Falcons jump back into 5A region play next week with a road trip to 0-4 Spring Hill. Even with a tough season start, the goal of making the playoffs is still in reach for the Falcons.