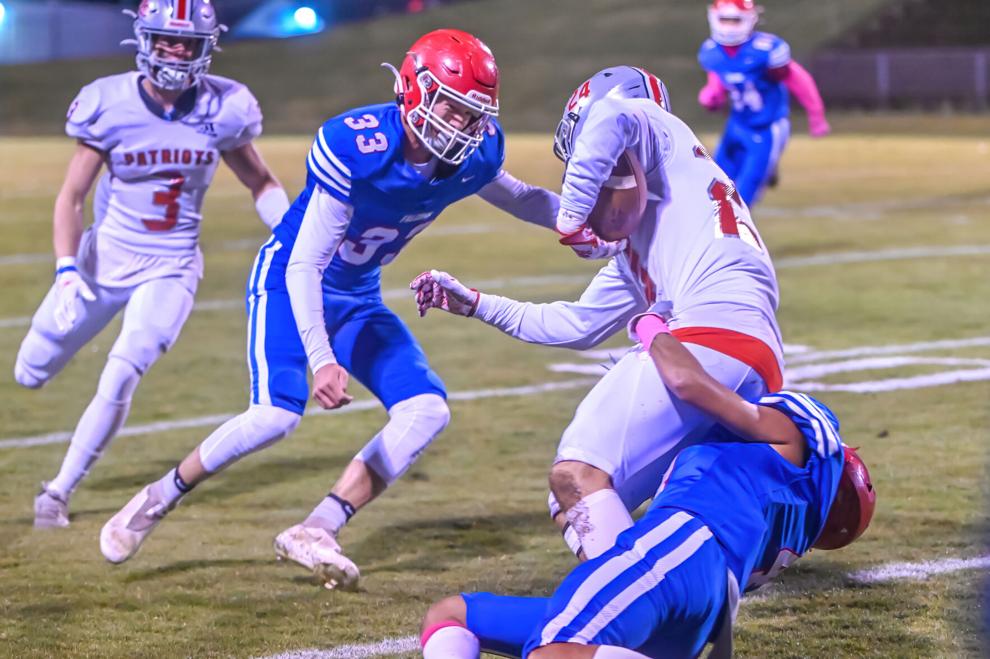 Lincoln County played against a highly recruited quarterback for the second time this season as they faced the Page Patriots Friday night.
The Patriots quarterback showed why he is a Colorado State Rams commitment as he carved up the Lincoln County defense for 310 yards passing in the first half.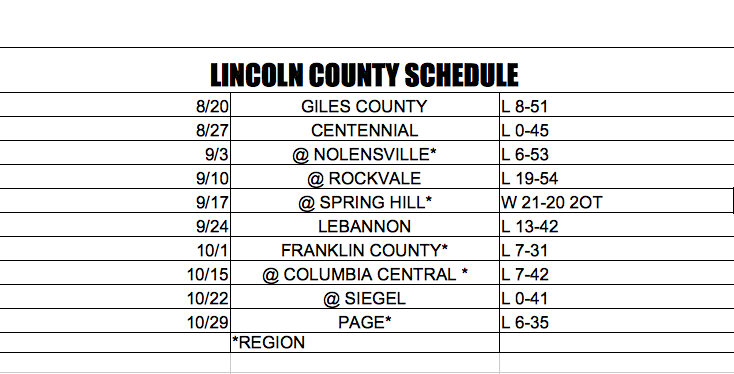 However, it wasn't all smooth sailing early on for Page. Lincoln County's defense forced three straight punts to start the game. The Falcons trailed 6-0 after the first quarter. Page got their passing game going in the first quarter and built a 28-0 lead at the half. The Falcons offense struggled with the Page pass rush all night and could never get on track. Carson Jean would scoop up a blocked field goal and take it back for the Lincoln County touchdown on the last play of the game and make the final, 35-6, in Page's favor.
Lincoln County quarterback Jake Pendergrass led the Falcons with 35 yards through the air. Hunter Hammons had two receptions for 33 yards, and Ben Davis had two catches for 8 yards.
Defensively the Falcons were led by Logan Carter with six tackles, Carson Jean with five, Hunter Hammons with five, Aron Jones with five, Brady Wiseman with four, and Shane Morris with three and a half tackles.
 "I was proud of how we started the game," said Coach Eddie Cunningham after the game. "Our defense was playing on fire tonight. We were able to make them punt on the first three possessions. We gave up a couple of quick touchdowns on missed assignments and couldn't really move the ball all game. I want to thank the seniors and the rest of the team for not giving up. Record wise, this was a tough year. But each and every day, every player on this team worked extremely hard. That shows the character of the players the coaching staff has had the privilege of being on the field with!"
The season certainly didn't go as planned for the Lincoln County Falcons, but almost all the team returns next season. After having only six seniors on this year's team, next year's team could have upwards of 30 seniors. Offensively, most of the starters are set to return. Defensively, most all return and will be led by thumper Aron Jones from his linebacker position. Many believe the future is bright for the 2021 Falcons.