Gleason Bulldogs at Fayetteville Tigers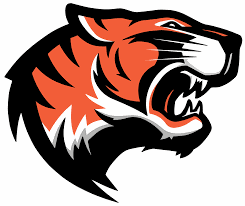 RECORDS: Gleason (6-4, 3-3 4th in region 6) Fayetteville (9-1, 6-0 1st in region 5)
LAST WEEK: Gleason defeated South Fulton 54-22, Fayetteville defeated Eagleville 40-7
KEY NUMBERS: Fayetteville averages 34.2 points per game (PPG) and gives up 12.3 PPG defensively.
Gleason averages 34.3 PPG and gives up 24.9 defensively.    
Fayetteville has a 29-3 record in their last 32 games.
Gleason has a 7-25 record in their last 32 games.
THE SKINNY: Gleason is having their best season in more than eight years. They haven't made the playoffs since 2013 and will be excited to make the trip to play the Tigers. However, Gleason is 8-60 in their last 68 games. The Bulldogs may come in confident, but if Fayetteville comes out and jumps to an early lead Gleason may remember all those losses. Fayetteville is the defending state champ for a reason, and it could be a long ride back home for the Bulldogs.