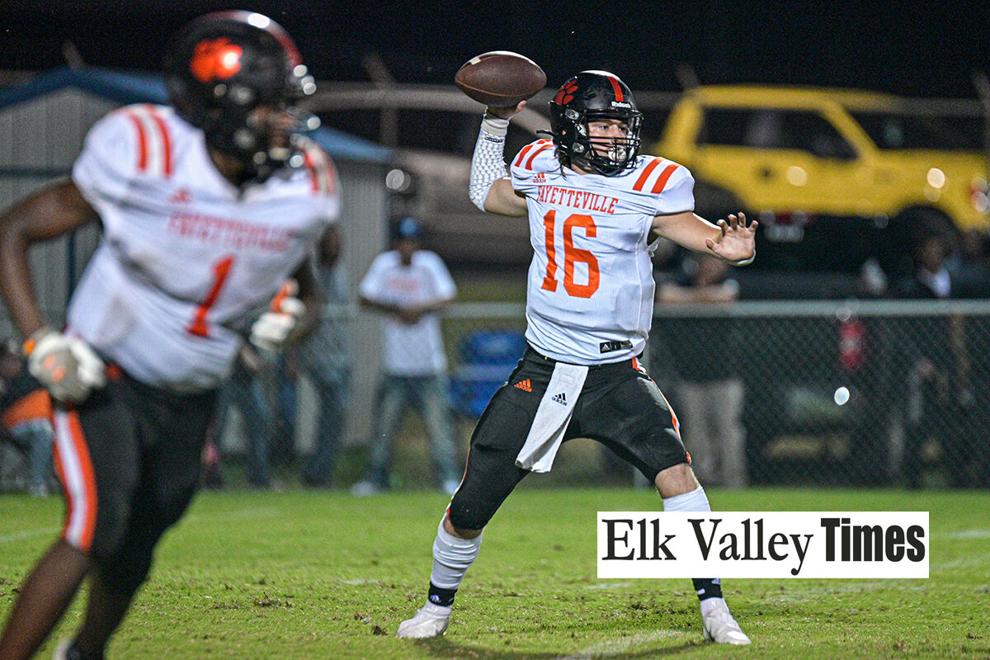 During the 2020 state championship run for the Fayetteville Tigers, Moore County gave Fayetteville two of its closest and hardest-fought games including the quarter finals game in the playoffs. But that was 2020 and this is the 2021 Tigers. This year's Tigers made it clear they would be having none of that by disposing of the Raiders 52-31.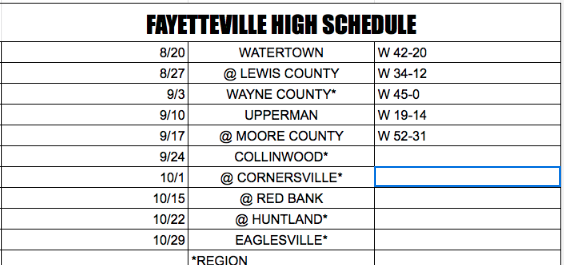 Coming off an emotional win last week over 4A power Upperman, it was expected that the Tigers could be a little flat going to Moore County. An early kickoff return for a touchdown by Moore County and a couple of failed extra points by Fayetteville gave the Raiders a 13-12 lead early in the second quarter.

The lead seemed to wake up the Tigers. They stepped on the gas and scored 34 unanswered points to build the lead to as much as 33 points midway through the fourth quarter. Moore County would add a couple of late scores as Coach Kenny Morson put some younger players in the game to give them some needed experience.
With super sophomore KJ Jackson being held out of this game, Aljarea Johnson took the lead at running back for the Tigers. He scored four rushing touchdowns - the longest from 45 yards out. Graham Pace added two rushing touchdowns, including a 69-yard gallop for a score.
Isaiah Thomison caught two touchdown passes from quarterback Sam Holdmeyer - the longest from 74 yards out.
The defense was led by Cam Sheridan and Kavarion Whitaker, who each had an interception for the Tigers.
Fayetteville, now winners of 12 in a row and 29 of their last 31, have earned their No. 2 ranking in the 1A polls this year. Maybe they were not at full strength emotionally and physically in this game, but the Tigers still put 52 on a good region foe and rival and won handily on the road.
"Good region win for us tonight," said Coach Morson. "I'm proud of our guys fighting through one of those ugly wins. Moore County's offense gave us trouble throughout the night, hats off to those guys. (I'm) very disappointed in our special teams play, we have got to take that seriously in practice and get those areas corrected in a hurry.
"(I'm) very pleased offensively. Scoring 52 points is always good and we needed every point. Looking ahead to homecoming week versus Collinwood … We know they are big and physical. We are very banged up. We need some guys to heal up quickly. It should be another hard-fought region game on Tiger Hill."