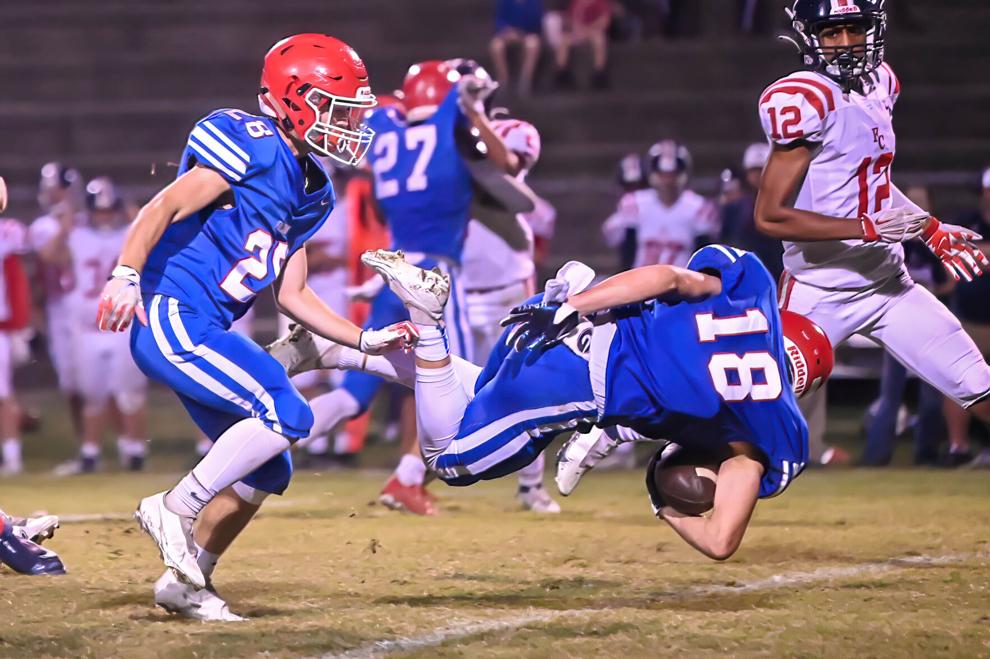 For the second week in a row, the Lincoln County Falcons dug an early hole that it was hard get out of. This time, the visiting Franklin County Rebels jumped out to an early lead and then held off a couple of Falcon rallies to win 31-7.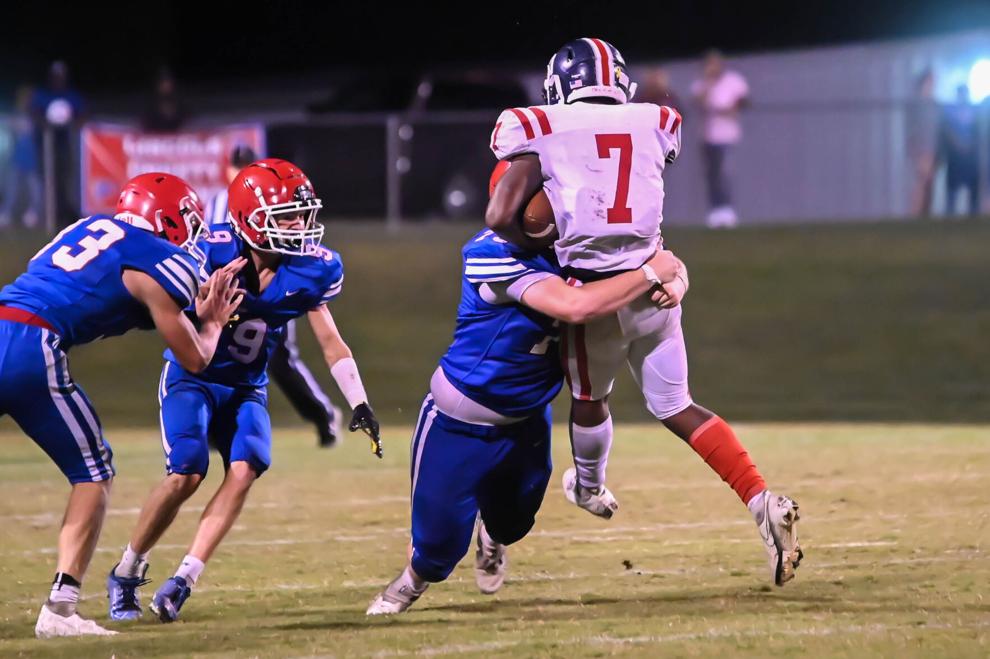 The Rebels built a 14-0 lead after the 1st quarter. Franklin County increased that to 28-0 late in the first half. The Falcons put together their best drive of the night right before the half, with a mixture of Jake Pendergrass passes and some hard running from Ben Davis. Davis took the direct snap and punched it in from 1 yard out for the score. Shane Morris added the extra point to cut the lead to 28-7 going into the half.

Lincoln County needed a defensive stop with Franklin County receiving the second half kickoff. The Falcons would get it. They stopped Franklin County on downs and took over with good field position. The Falcons offense picked up where they left off in the first half, moving the football deep inside Rebel territory before a costly fumble ended the drive. The Falcons got an interception by Tucker Clemmons that would stop the next Rebel drive, but they couldn't capitalize. Franklin County leaned on their running game and kept the clock running throughout the rest of the game for the region win.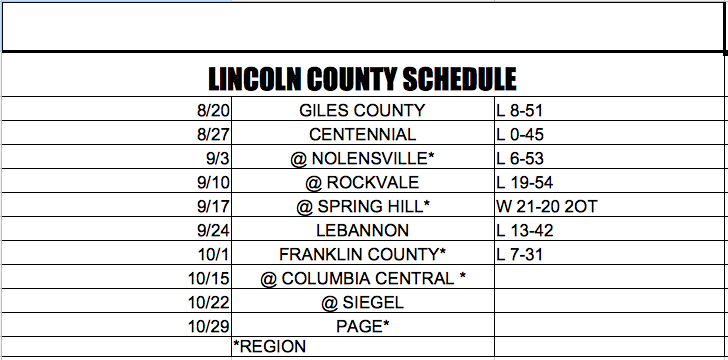 Lincoln County Coach Eddie Cunningham's halftime adjustments seem to be working, as the Falcons have held their opponents out of the endzone after halftime the last 2 weeks. This young Falcons team, with only six seniors, is showing flashes of their potential, but they just haven't been able to put all the pieces together quite yet.
The Falcons were led by Ben Davis with 37 yards on the ground. Quarterback Jake Pendergrass had 79 yards passing and Phoenix Beddingfield had 7 receptions for 21 yards to lead the receivers. Logan Carter led the defense with 7.5 tackles. Tucker Clemmons and Kade McCoy each added interceptions for Lincoln County. Coach Cunningham also recognized Aron Jones and Carson Jean for their play in the game.
The Falcons will look to heal up from a physical Franklin County game, as they go into the bye week. They return to action on Oct. 15 for a region game at Columbia.
"The first half we started a little slow and missed several opportunities to make some plays that could have changed some pivotal situations. The second half we played some of our best football of the season so far. Defensively we had a couple of big plays and only allowed 3 points in the second half. Offensively we drove the ball down the field better. We just have to find a way to get the ball in the endzone." Coach Eddie Cunningham said after the Franklin County game.