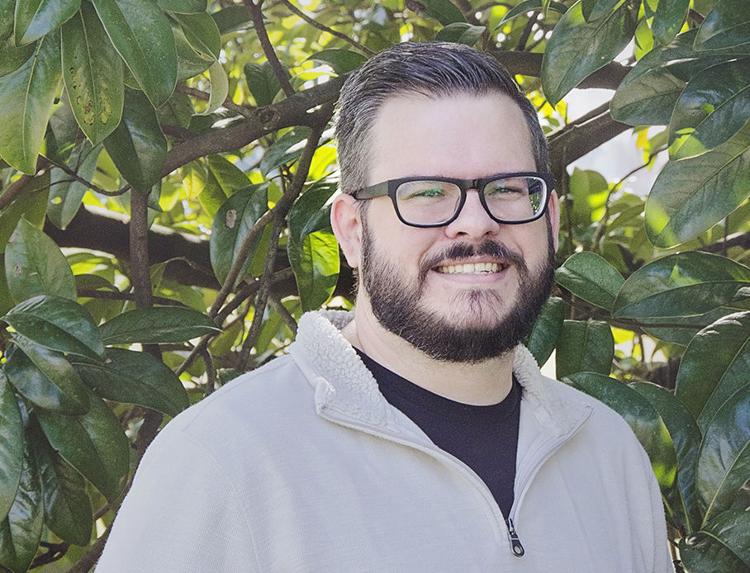 "My story is the story of Tennessee – just a volunteer looking to make Tennessee work better for everyone."
That's how Chase Clemons, candidate for state senate in our 14th district, opened our interview when asked about his campaign.
As a fifth generation Tennessean, Clemons grew up on a family farm here in Lincoln County. He met his wife, Heather, in high school. From there, he attended Middle Tennessee State University and graduated with a degree in education. After a brief stint managing restaurants, Clemons joined a Chicago-based tech company named Basecamp as a customer service team lead. In that role, he helps people grow and build their own small businesses.
Working remotely for Basecamp allowed his family to move back home to Lincoln County, where they soon welcomed to the world two children - Elliott and Margot. Those two would serve as the catalyst for a run for state office.
"Growing up, it seems like we were always hanging around my granddad's shop on the family farm. Buddy Clemons was the guy everyone trusted with their tractor repairs," Clemons said in an interview with The Elk Valley Times. "He always talked about taking care of things – making them better. That tractor's leaving his shop better than how it came in.
"Being a new dad changes a lot of your outlook and priorities. For me, it all clicked with what my granddad talked about growing up. It's on us to help make things better for everyone. Things should be better for our kids just like our parents worked to make sure they were better for us.
"A once-in-a generation fight against a virus has shown that we need a better plan forward for Tennesseans," said Clemons. "As we start to rebuild after the COVID-19 pandemic, we'll need a government focused on helping our rural communities thrive."
When asked what that would look like, Clemons outlined three areas that he would prioritize – expanding Medicaid, investing in rural Broadband, and fully funding public schools.
Before the pandemic arrived, 300,000 Tennesseans didn't have health insurance. Over a dozen rural hospitals have closed, leaving 17 counties without an emergency room. These are the numbers driving what Clemons sees as the number one issue on voters' minds.
"Whenever I talk with people in our community, the biggest concern is always their health. They're worried about getting sick and not having access to affordable healthcare. Gov. Lee marked $10 million to help struggling hospitals but that's a drop in the bucket compared to the $1.4 billion per year available by simply expanding Medicaid. It's beyond time that we bring that money – our tax dollars that we've already paid in – home."
Clemons also wants to focus on rural Internet access. "Internet access is everything now - it's just like a utility. It's as important as electricity. Access brings good paying new jobs to struggling communities. It offers opportunities for people to start a small business right from their home. It allows teachers and students to level up through all the educational resources out there. Those are things we need to help our rural communities thrive right now."
When asked about his plans for public schools, Clemons pointed towards an underfunded Basic Education Plan, the formula used to decide how much funding a school receives.
"That formula hasn't been updated in over a decade, which leaves our local communities picking up the slack to the tune of 7,000 teacher salaries every year. It's time we listen closely to teachers, trust their expertise, and give them the resources they need to set our students up for success in life.
"Let's make things better," he said. "In times like this, the old politics of the last decade won't work for our friends, family, and neighbors. We need people in state office that's focused on helping our community rather than just helping themselves."
To find out more about the campaign, Clemons encourages everyone to visit www.ChaseForTN.com.