Calvin Coolidge, a United States president during the Roaring 20s, once said,
"We identify the flag with almost everything we hold dear on earth. It represents our peace and security, our civil and political liberty, our freedom of religious worship, our family, our friends, our home. We see it in the great multitude of blessings, of rights and privileges, that make up our country.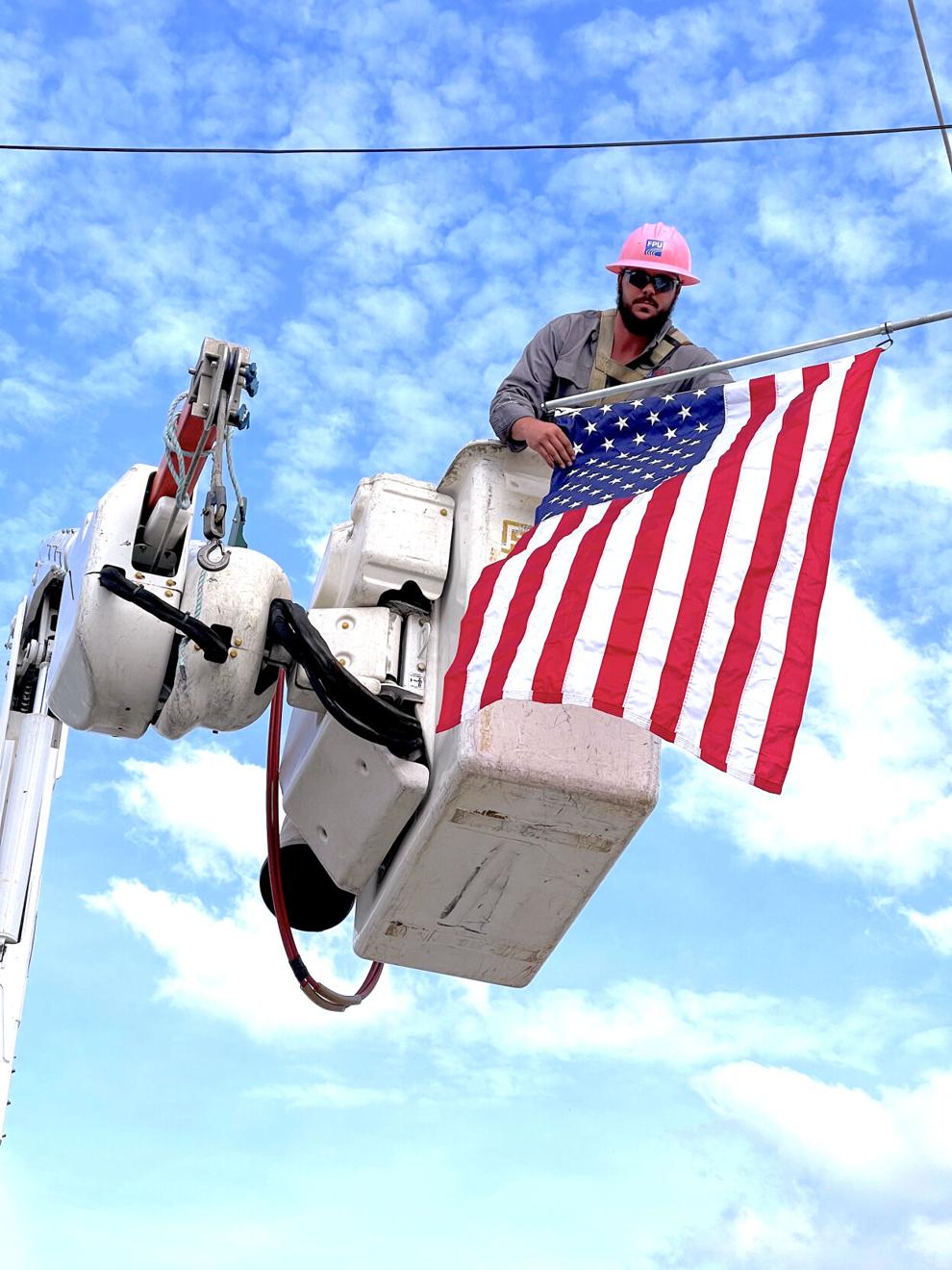 But when we look at our flag and behold it emblazoned with all our rights, we must remember that it is equally a symbol of our duties. Every glory that we associate with it is the result of duty done."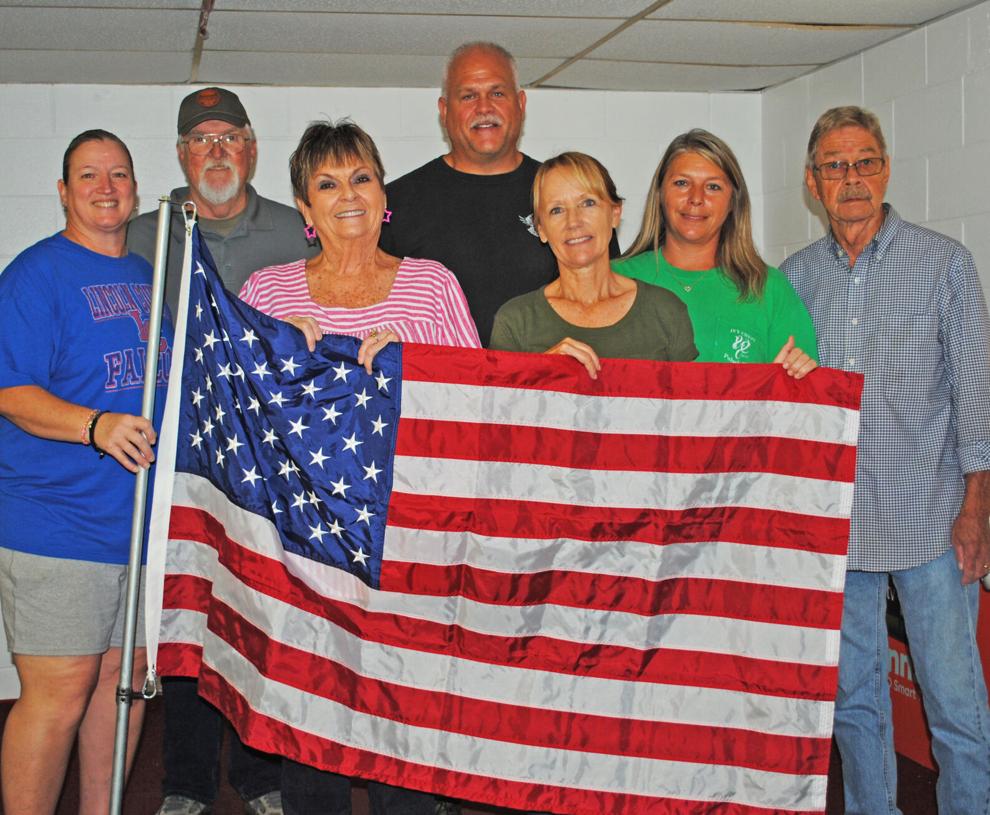 Several groups and organizations have worked diligently the last several weeks to line many of Fayetteville-Lincoln County's streets and highways with the American flags, a symbol of freedom and justice for more than 244 years.
With funding from the Fayetteville Board of Mayor and Alderman and the Lincoln County Commission, members of the Veterans of Foreign Wars, American Legion and Warrior Exhibit worked with others to post 100 American flags around Fayetteville.
The funding helped purchase the flags and hardware.
Several of Fayetteville's veteran volunteers, led by Linda Williams of the Warrior Exhibit, spent days readying poles with hardware, attaching flags and rolling the flags up, all in preparation for Fayetteville Public Utilities lineman to dutifully attach them to utility poles throughout the city.
A.J. Williams, owner of T & W Machine, in Fayetteville provided the poles and hardware, including mounts, at wholesale cost. The American flags were purchased through the office of 4th District U.S. Congressman Scott DesJarlais, with the help of field representative Amy Dennis. "Anybody can buy those flags," Williams said. "Anybody can do that. That's what is so wonderful about it."
No American flags are being flown along a portion of Huntsville Highway due to "major construction" set to get underway.
Old Glory will fly across Fayetteville until a little past Veterans Day, Thursday, Nov. 11, this year.
Williams said the flags will go up the week before Memorial Day in 2022, and will remain until the week after Veterans Day. "The flags will be up all summer," Williams said, adding, the American flags are meant to honor our country and our veterans.
Williams said she was traveling in South Alabama and saw American flags hanging on the roadways.
"When I saw it, it just amazed me," she said. "I said, 'We are going to do this in Lincoln County.' And, we did.'"
Many across the community have responded with positivity when seeing the flags. "I'm thrilled," Williams said. "It's impressive coming into a town that's that patriotic."