Elation after a big win on Friday night turned to tragedy Saturday afternoon as Fayetteville High School student-athlete Tate Tuten, 17, was killed in an accident on the Shelbyville Highway.
On Friday night, Tuten and his teammates on the FHS Tiger football team had secured the school's first ever Region 5-A title with a 28-14 win over Cornersville – the standout senior athlete was named the team's sole Player of the Week on Sunday as news of the accident spread across the community. Thousands of prayers and messages of condolences and heartbreak filled social media pages.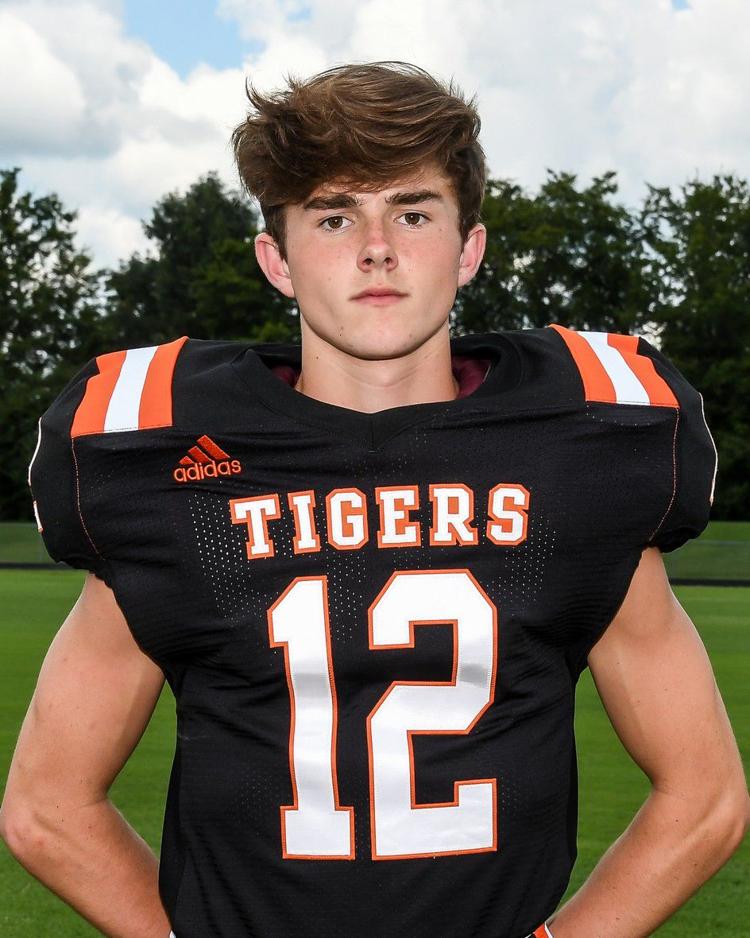 The accident occurred at 2:49 p.m. Saturday about five miles north of Fayetteville. According to the Tennessee Highway Patrol, a 2014 Ford F-250, driven by 21-year-old Zachary Hannah of Petersburg, was northbound on the Shelbyville Highway. As he rounded a curve, a round bale of hay became unsecured, coming off the trailer Hannah was pulling, striking Tuten's vehicle, a 2012 Nissan Versa which was southbound.
According to the district attorney general's office, no criminal charges are expected at this time, but the accident remains under review.
"It is with a heavy heart that I ask you to pray for our Tiger family at the loss of one of our seniors," wrote Dr. Janine Wilson, director of Fayetteville City Schools, in a post late Saturday night. "Tate Tuten lost his life in a car accident this afternoon. We send sincere condolences to his family and ask you to pray for our students, staff, his coaches, and team as we struggle with this tragedy."
Tuten wore the number 12 on the undefeated Tiger football team and the number 4 on the school's soccer team. He was the son of Gary Kevin and Christine Robin Bevell Tuten, and is survived by a sister, Erin Lee Tuten; paternal grandfather, Gary Tuten; maternal grandmother, Terri Jordan; and several aunts, uncles, cousins, and dear friends.
He was preceded in death by his paternal grandmother, Ruth McDonald, and her husband, the late Terry, and maternal grandfather, Larry Bevell.
A life celebration for Tate Denham Tuten will be held at 11 a.m. on Thursday, Oct. 10, in the gym at Fayetteville First Presbyterian Church with Bros. Tony Billions and Bruce McVey officiating. Burial will follow in the Booneville Cemetery.
Visitation with the family will be held from 3 to 7 p.m. Wednesday, Oct. 9, at Higgins Funeral Home.
A native of Tampa, Fla., Tate was very outgoing and loved spending time with his friends. He enjoyed being on the water, hunting, and fishing. He was a member of the Oak Hill Baptist Church and attended youth group at Fayetteville First Presbyterian Church.