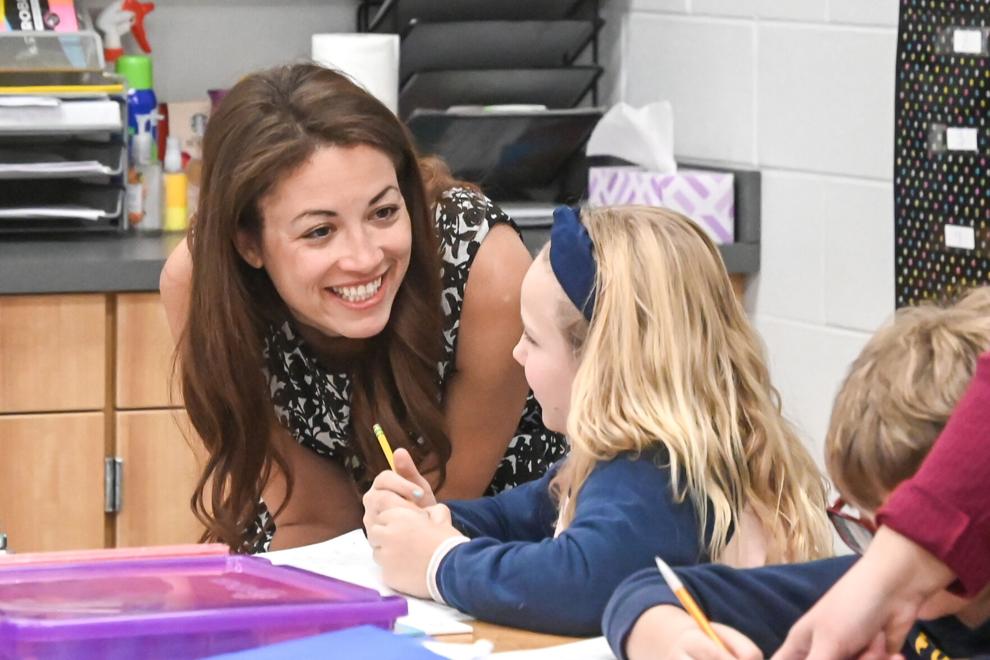 Blanche students received a visit by Tennessee's Commissioner of Education, Penny Schwinn, along with Riley the Reading Raccoon, the TN Education Department's Reading 360 mascot.  Riley will be traveling to schools across the state to help emphasize the importance of early literacy for our youngest students. Blanche School was his first stop on the journey.
While visiting Blanche School, Commissioner Schwinn spent most of her time interacting with the students.  She joined several classes, read to the Pre-K through 2nd grade students, took the time to listen to students read, and even took part in a dodgeball game!
The visit marks the beginning of a family literacy program called S.I.M.P.L.E. Moments At Home Reading with Riley the Raccoon.  "A child's family is their first teacher, and we want to empower our Tennessee families with resources to support their child's learning and reading comprehension at an early age," said Commissioner Penny Schwinn. "We hope the S.I.M.P.L.E. Moments campaign will help families create strong at-home moments that will ensure their child is ready to learn to read, especially with the help of our special friend Riley. Thank you to all the families who have and continue to work with their children each day to set them up for reading success."
Families can follow #ReadLikeRiley on social media for regular updates or visit the Lincoln County Schools website for more information.