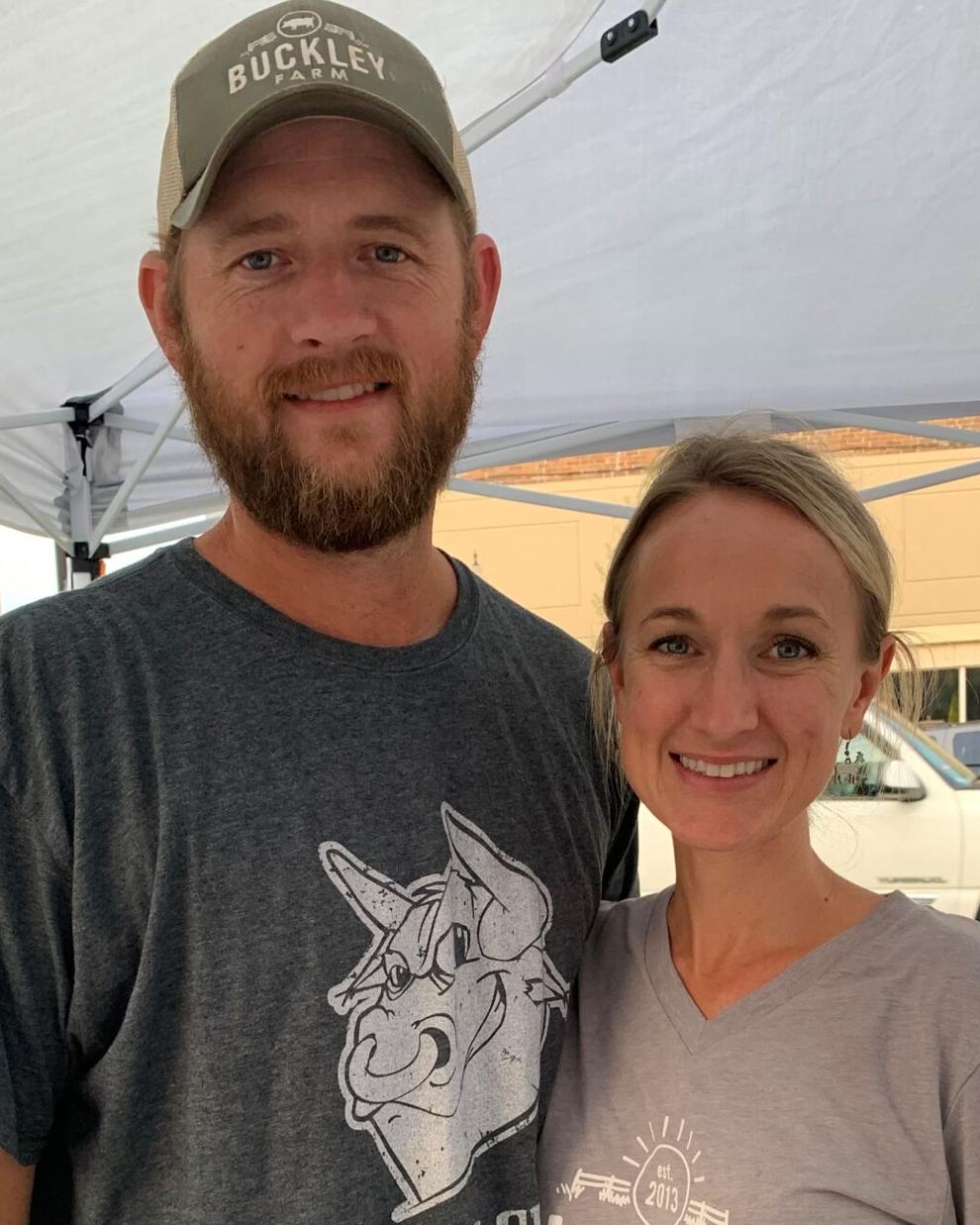 Eli and Jessica Buckley started raising their own food after their oldest child was born to provide a source of good, clean food for their family. Friends and family soon began asking to buy from them until it grew into a full retail business and a source of income for the family.
"Neither of us grew up on a farm but we felt a calling to begin raising our own meats and vegetables," said Eli. "Knowing how and where our food is grown is important to us. Taking care of our land, rotating our animals, and allowing the land time to heal is all a part of how we choose to farm."
Eli said he has always enjoyed growing things. When he was young, he liked spending time on his grandfather's farm. During high school he helped his friends on their farms.
"I enjoy being outside," he said.
"Our goal is to be community oriented and give customers an opportunity to know where their food comes from," said Jessica. "We do this as a family. Not only can our children see where their food comes from, they see that their parents work hard and they are a part of this," she said.
Eli said he believes there's a direct coalition between foods produced using pesticides and health issues. "We just don't always know the side effects," he added.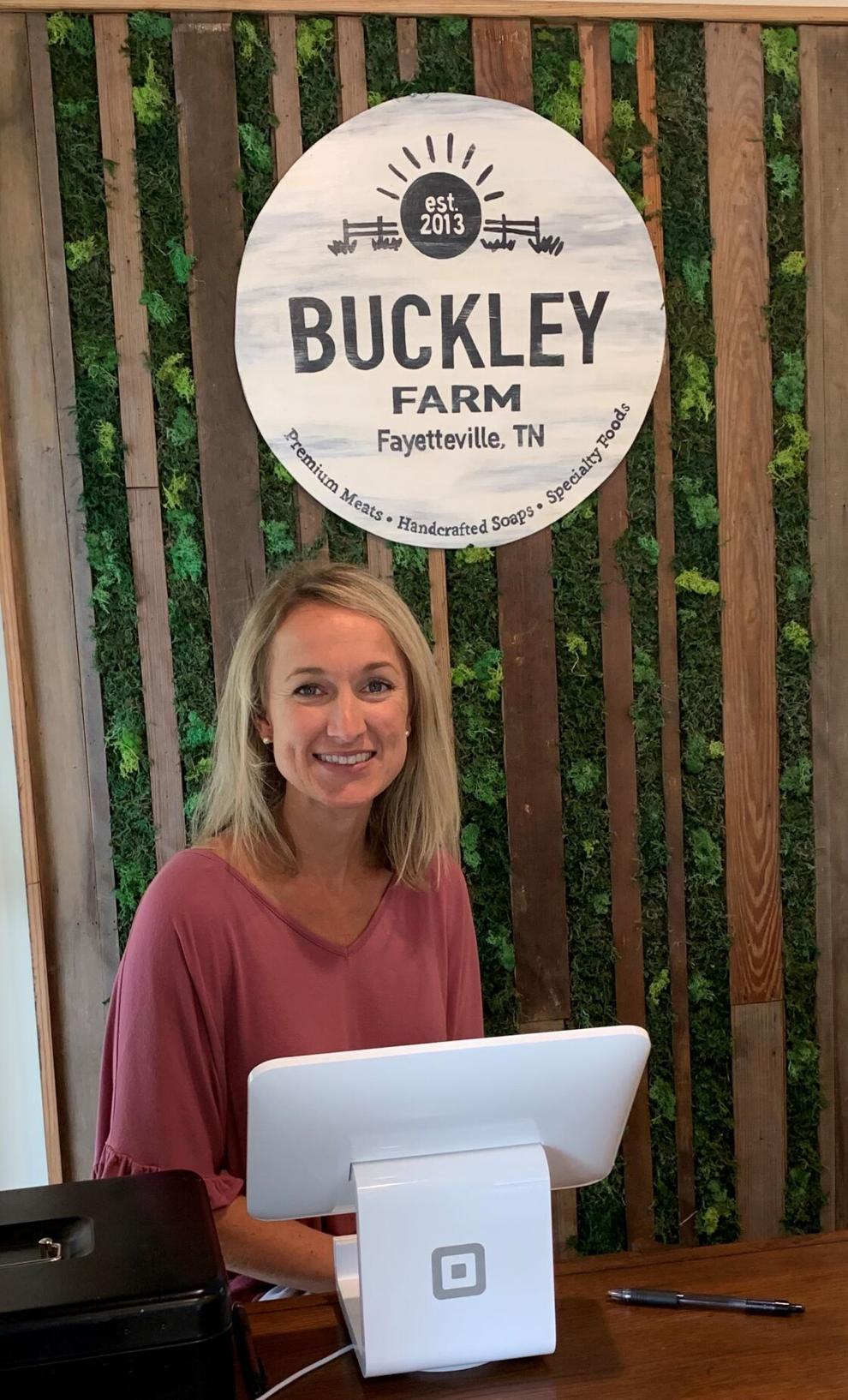 They started the business in May of 2020 from the back room of their home. "We saw early on that we needed more space," said Eli. This past January "we started pushing forward with building a stand-alone market."
"It's been a natural process and we have seen God's hand as the business evolved until we grew out of space," Jessica shared.
They make a line of skin care products, including handcrafted goat milk soap. The milk used to make soap is from their goats as well as goats at another local farm. "We have used this soap for many years and have seen so many positive benefits to our skin — especially with two of our children who have suffered from mild eczema," said Jessica. "We use as few ingredients as possible in our products. You can actually read and say all of the ingredients on our labels."
The line of skin care also includes whipped body butter, sugar body scrub, lip balm, beard oil and linen room spray.
In addition to their own vegetables, meats and soaps, they offer items from local artisans and crafters – each with its own story. The products include: milk and cheese from a creamery in Pulaski, Milltown Coffee based in Columbia, Piper & Leaf Tea from Huntsville, pasta from a Nashville pasta shop, spices made in Franklin, olive oil and balsamic vinegar, brooms by Southern Wood Crafters — a three-generation family farm dating back to 1916, and granola made in Monteagle.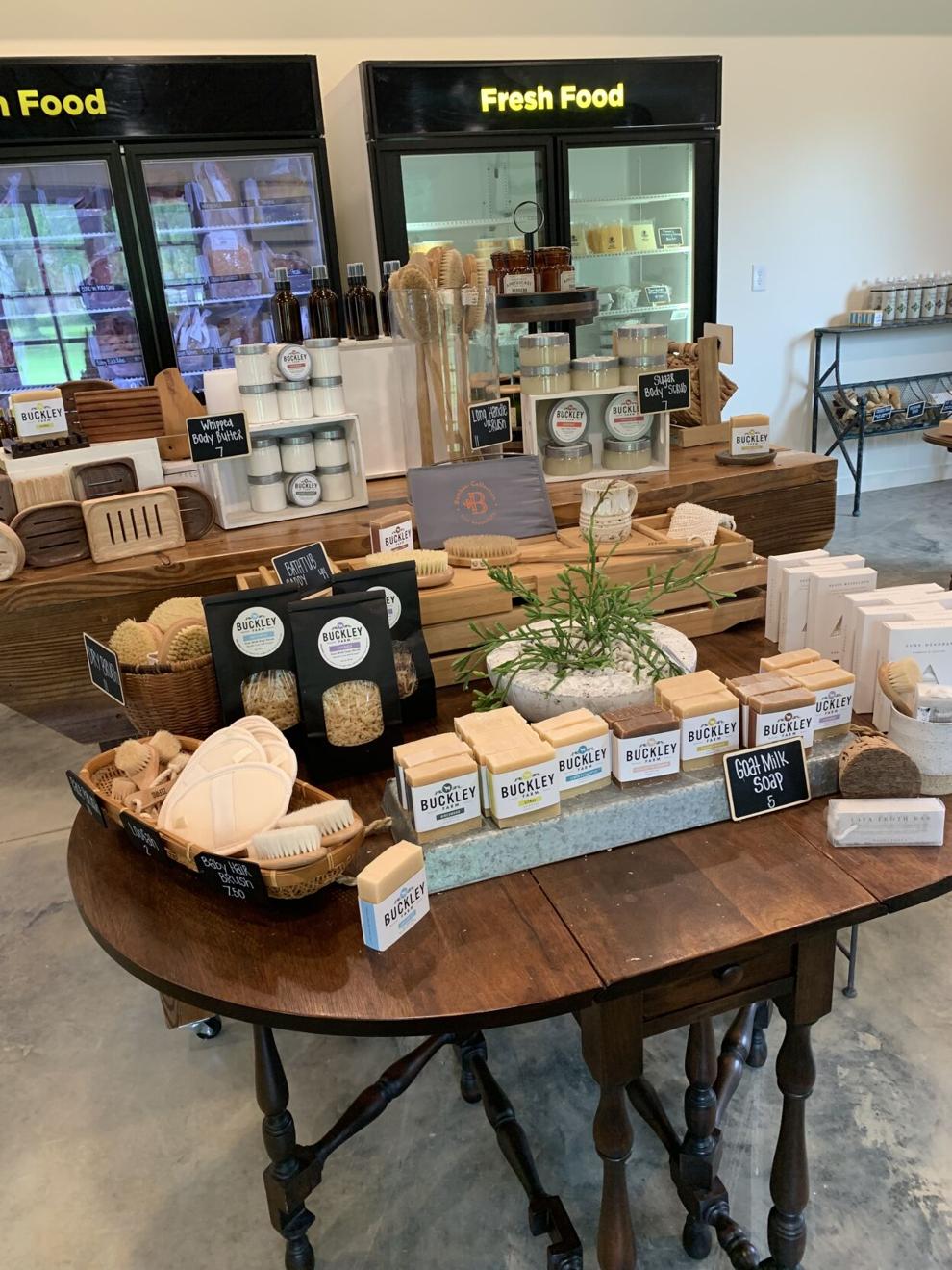 The Market is now offering pre-made meals using meats from their farm and Deer Valley grass-fed beef. Jessica said people don't cook as much today, but they still want quality meals. This provides an option.
Their breads and cinnamon rolls are made from sourdough starter that goes back several generations in the family.
"Our goal is to create a community shopping experience with quality products," Eli said.
"The Market has been well received. By offering new hours, we hope this will provide more of a steady flow of customers and make it easier for them," Jessica said.
The couple admits it's hard work, but agrees it's the right thing to do and it feels good.
The Market is located at 25 Booneshill Rd. in Fayetteville. Hours are 10 a.m.-2 p.m. except Thursdays when they stay open until 5:30. They are closed Sundays. Follow The Market on Facebook for weekly specials.