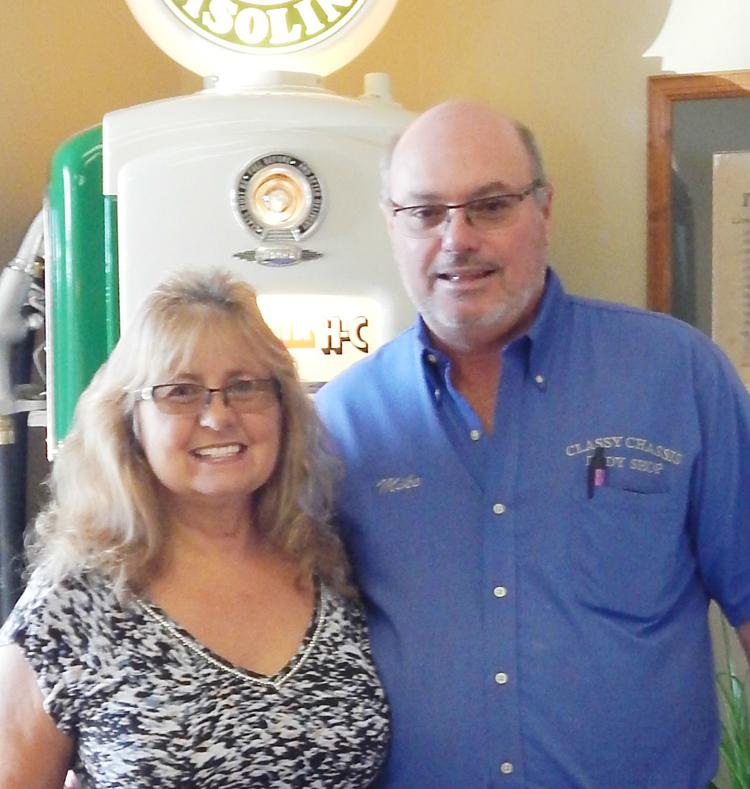 At one time or another nearly every car or owner experiences annoying car door dings, flying gravel, vandalism or a collision that causes paint chips to the surface of their vehicle's finish.
When the paint surface is still intact following a minor dent or accident, a process known as paintless dent removal can be used, however if the metal is exposed it needs painting, because your vehicle will begin to rust unless it's repaired quickly.
Vehicle paint chips are often hard to cover up with over-the-counter touch-up paint, can be difficult to match exactly and the result may often detract from the appearance of your car as well as  devaluing it.  
It is   important then to take your vehicle to a paint & body shop that have expertly trained technicians and painters who are I-CAR Gold Class certified to get your car or truck's finish looking immaculate once again.  I-car is the industry standard in education for automotive repair.  
Before painting, professionals make sure the surface is free from dirt and grime. They begin by preparing a flawless surface, prep and repair the area. After the primer has dried and cured, they sand and prep the area for painting.
Using the latest computerized technology, the painters find the perfect paint match.  Painters then mix a colored basecoat to match the vehicle's color and spray the vehicle with precision to match the factory finish. Following the basecoat, a clear topcoat is applied. This process restores the vehicle's natural gloss finish to its factory appearance.  Once the final coat is applied, paint technicians will inspect the surface, and if there are any blemishes left after painting, the technicians will lightly sand and polish any of the affected areas to a perfect shine. 
Classy Chassis Body Shop and Car Rentals
7 Hawk Lane, Fayetteville, TN  37334
931.433.9918